Business Dissolution And Reorganization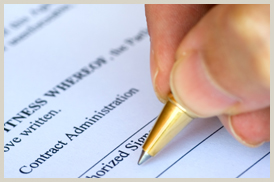 Businesses face many obstacles and changes in dynamics over their life cycles. Those maintaining a successful business must be prepared to consider a vast array of possible iterations, including eventual dissolution, disposition or reorganization of the business or even the acquisition by purchase of a companion or complementary line of business.
As with the initial formation of your business, careful planning of either a sought-after or required exit strategy is more likely to lead to predictable and successful results. There are a variety of results—good and bad—that await a business requiring or considering these changes, all of which carry with them predictable tax impacts, and all of which should be given careful consideration and deliberation.
It is possible, perhaps likely, that your business could benefit from one or more of these changes in operation. Whether it's a restructuring, consolidation, management buyout or a more complex joint venture or recapitalization opportunity, it is important to work closely with a trusted advisor who can help you with the proper vigilance.